With access to a wide range of affordable insurance options, Access Life Insurance offers people looking for insurance choices that reflect their interests and cover their needs.
Life insurance companies are increasingly offering comprehensive life insurance plans to ensure customers get the best value for money. Today, thousands of insurance companies in the United States promise mouth-watering benefits. While some really back down on their promises, others offer low-level options because they're only interested in scamming people out of their money. Sorting through the sheer number of insurance companies and their offerings to find an affordable yet comprehensive insurance policy can be time consuming.
Access Life Insurance is one of the leading life insurance brokers in the United States, helping Americans bridge the information gap that exists when navigating the insurance market, by providing comparison on measure life insurance products tailored to their needs. Access Life Insurance is a licensed life, property, and casualty insurance broker in Massachusetts with an extensive list of A+ rated insurance companies to ensure a variety of options for insurance applicants in the United States.
"Access Life Insurance was founded on a unique promise to help customers navigate the complex world of life insurance and generate tax-free income in the golden years," explained Hanson Bechat, CEO of Access Life Insurance. "As an independent insurance agency, we have access to dozens of carriers who compete for our customers' business, which often leads to greater value for our customers' money. They can also count on our honest opinion and advice.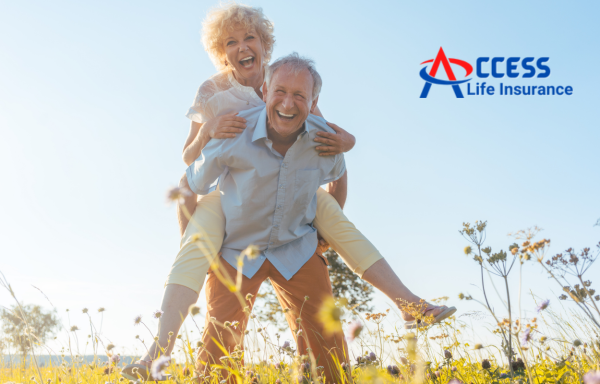 New Hampshire and Massachusetts insurance seekers can trust Access Life Insurance to help them find the life insurance policy that's right for them. Access Life Insurance sells insurance products to seniors, homeowners and young families who need affordable life insurance options. The brokerage sells annuities, term life insurance, whole life insurance, mortgage protection, final expense, and indexed universal life insurance.
"Protecting families is what we do best. We help our clients buy the right life insurance policy and offer them a wide range of choices. I leave families in a better place than I found them, and that's a feeling you can't buy or fake," concluded Hanson Bechat.
For the best life insurance coverage options, please visit https://accesslifeinsurance.com/.
About Access Life Insurance
Access Life Insurance is a brokerage powerhouse that prides itself on its unwavering commitment to serving the interests of its clients. Based in Massachusetts, Access Life Insurance offers personalized support and maintains good relations with all its clients. The brokerage is a locally owned and operated business, empowered to provide top notch support and service.
For more information, please visit https://accesslifeinsurance.com/about/.
Media Contact
Company Name: Access to life insurance
Contact: Hanson Bechat
E-mail: Send an email
Call: 617-800-0899
Address:1215 Main Street, Unit 115
Town: Tewksbury
State: MA 01876
The country: United States
Website: https://accesslifeinsurance.com/about/